Hours: 50 split over 10 modules
Accredited by Yoga Alliance Professions
This high quality course is suitable for Yoga teachers, parents, School Teachers and those who work in the education and care sector.
Prerequisites: 2 years regular Yoga experience with an established practice and experience working with children.
During this course we will delve into the many ways that we can bring yoga to the lives of the children around us, not just during yoga classes, but off the mat in our daily lives.
The practice of yoga not only keeps us healthy and strong, it also has profound effects on our emotional and mental wellbeing. With the importance of mental health awareness rising in schools, now more than ever, is the time to provide children with these valuable tools.
This 50 hour training programme will focus on building your knowledge so you gain a toolbox of skills to guide children through practical yoga and mindfulness sessions for wide ranging benefits.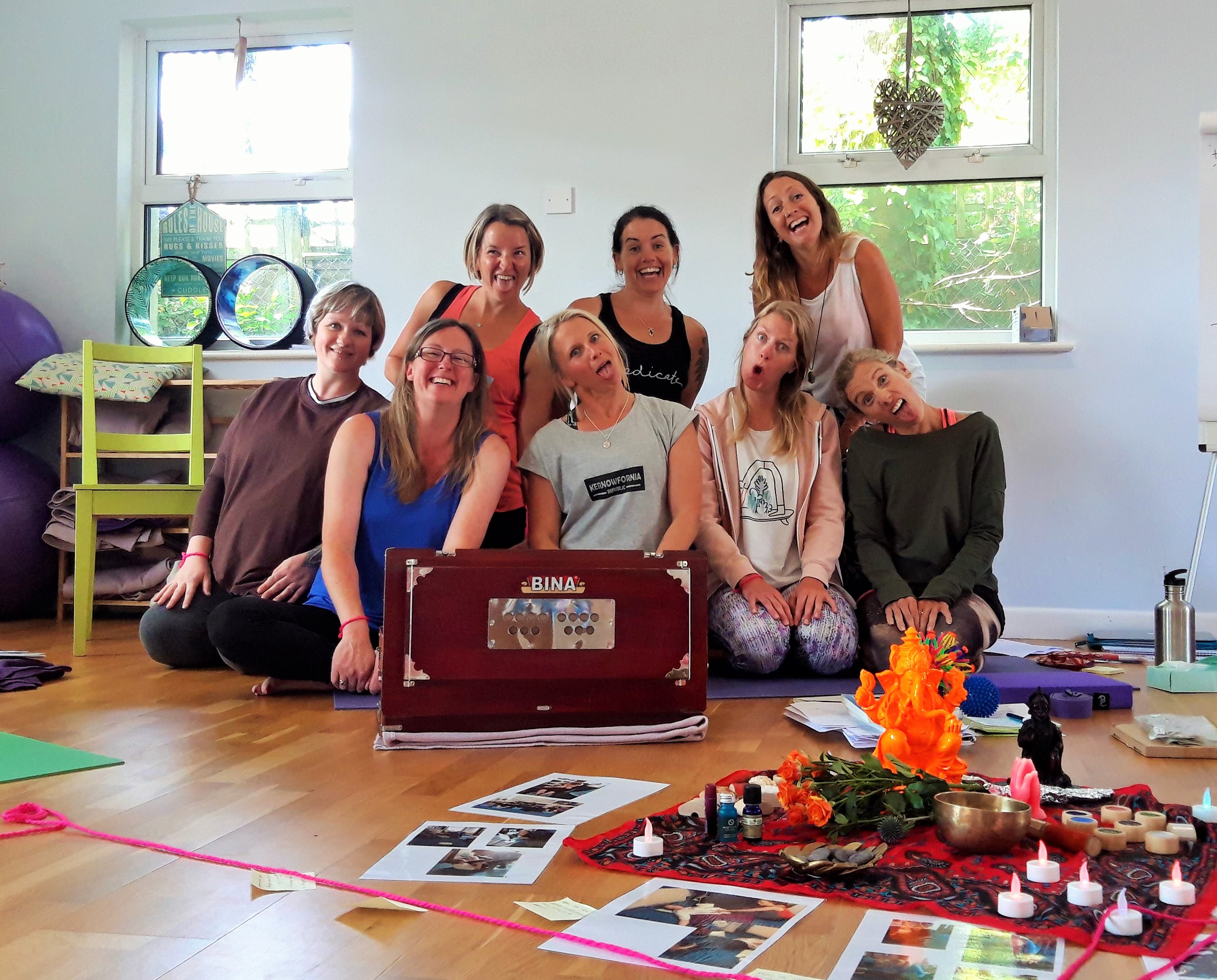 The course is split into 10 modules -

Module 1- Yoga Benefits & Philosophy
Module 2- The Yoga Class and Themes
Module 3- Asana, Sequences & Songs
Module 4- Warm ups, Pranayama, Games & Props
Module 5- Stories
Module 6- Relaxation, Meditation, Chanting & Mudra
Module 7- The Chakras
Module 8- Yoga for Children with Additional Needs
Module 9- Teen, Family & Partner Yoga
Module 10- Art of Teaching & Anatomy and Physiology
The course is delivered through a variety of self paced training videos, online manual resources, teaching observations, 1:2:1 mentor sessions, written & Video assignments.
• How to teach yoga in a fun, creative way
• How to create a safe and nurturing environment for children to explore their body and mind
• How to teach yoga to children aged 3- 16 years
• How to adapting yoga for children with learning and physical disabilities
• How to use themes in your classes to enhance the wellbeing of all your students
• How to create your own games, sequences, stories, meditations, mindfulness and wellbeing activities
• How to use music, stories, art, crafts, nature and Hindu Mythology to enhance the senses
• Ways to deal challenging behavior
• About the range of places where you can teach
• Tips for running your own business
• Social Media guidance
• Short yoga techniques that can be added into the structure of the school day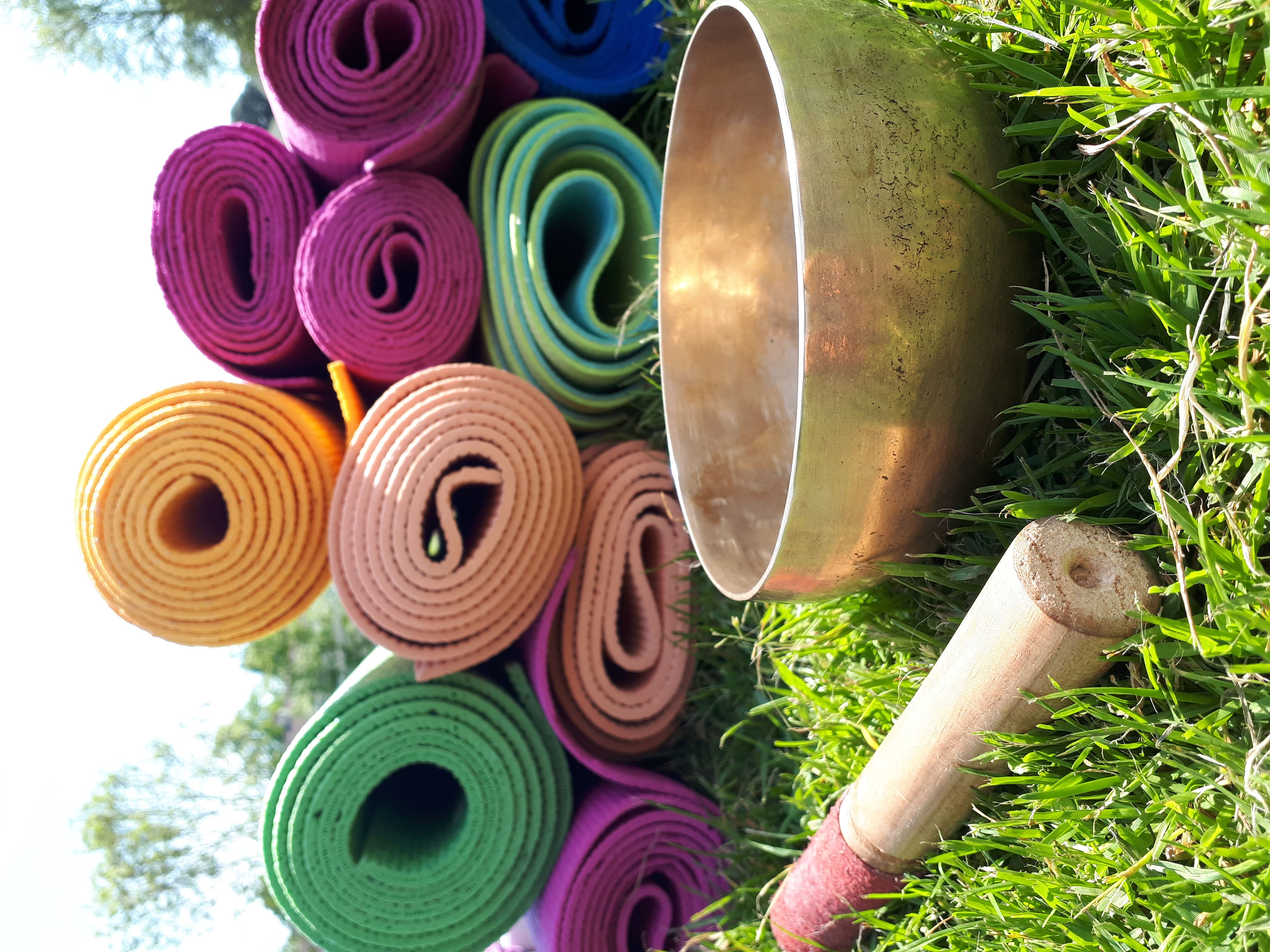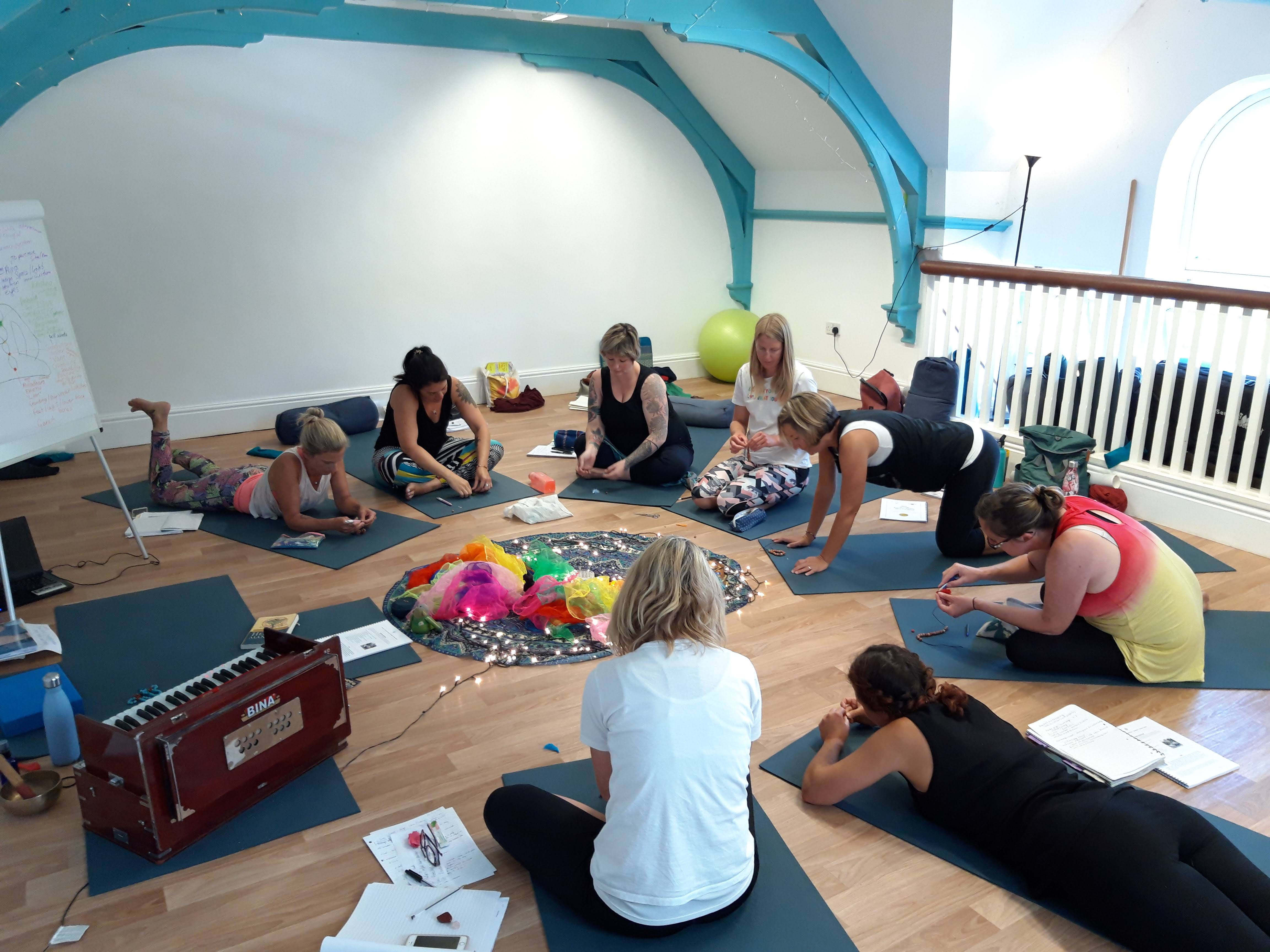 "BOOK NOW!"
"Jane is such a wonderful and inspiring teacher and person. Her love, passion and enthusiasm for yoga comes through so strongly.
I was only able to do half the course in person so did extra coursework which was very well thought through and I feel confident teaching theses aspects.
If you're thinking about doing the course BOOK NOW!! It was such a brilliant experience - I learnt so much not just for kids yoga, but for personal practice and teaching adults."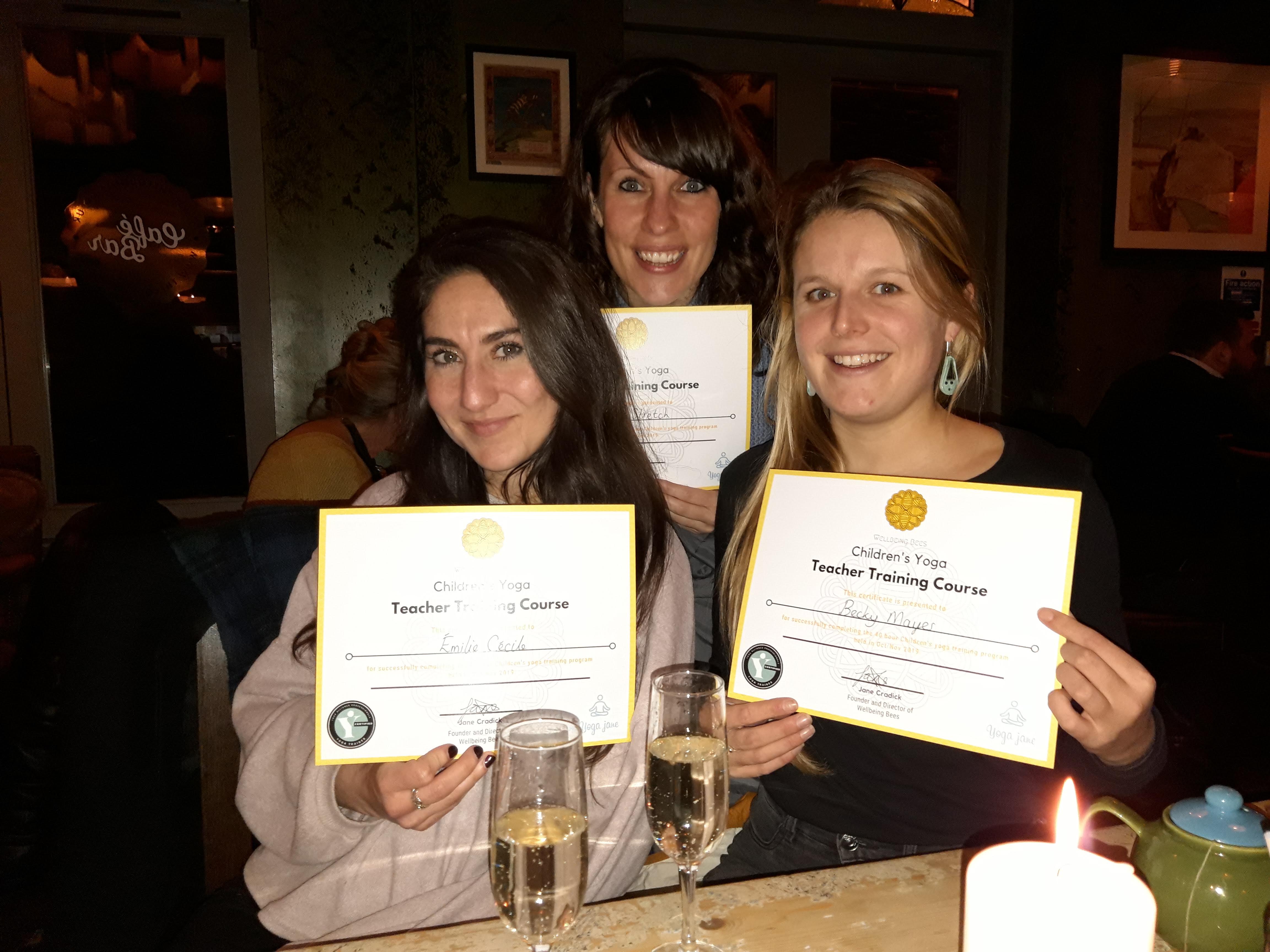 "Best thing I've ever done!"
"Training with Wellbeing Bees was one of the best things I have ever done. Jane and Bess's experience, knowledge and approach are exceptional and the course had a perfect balance of practical and theoretical learning and participation.
I felt really inspired and confident to put my learning into action and it was great to surround myself with like-minded creative souls! I would certainly recommend to anyone working with children who has an interest in yoga and wellbeing. Thank you for everything."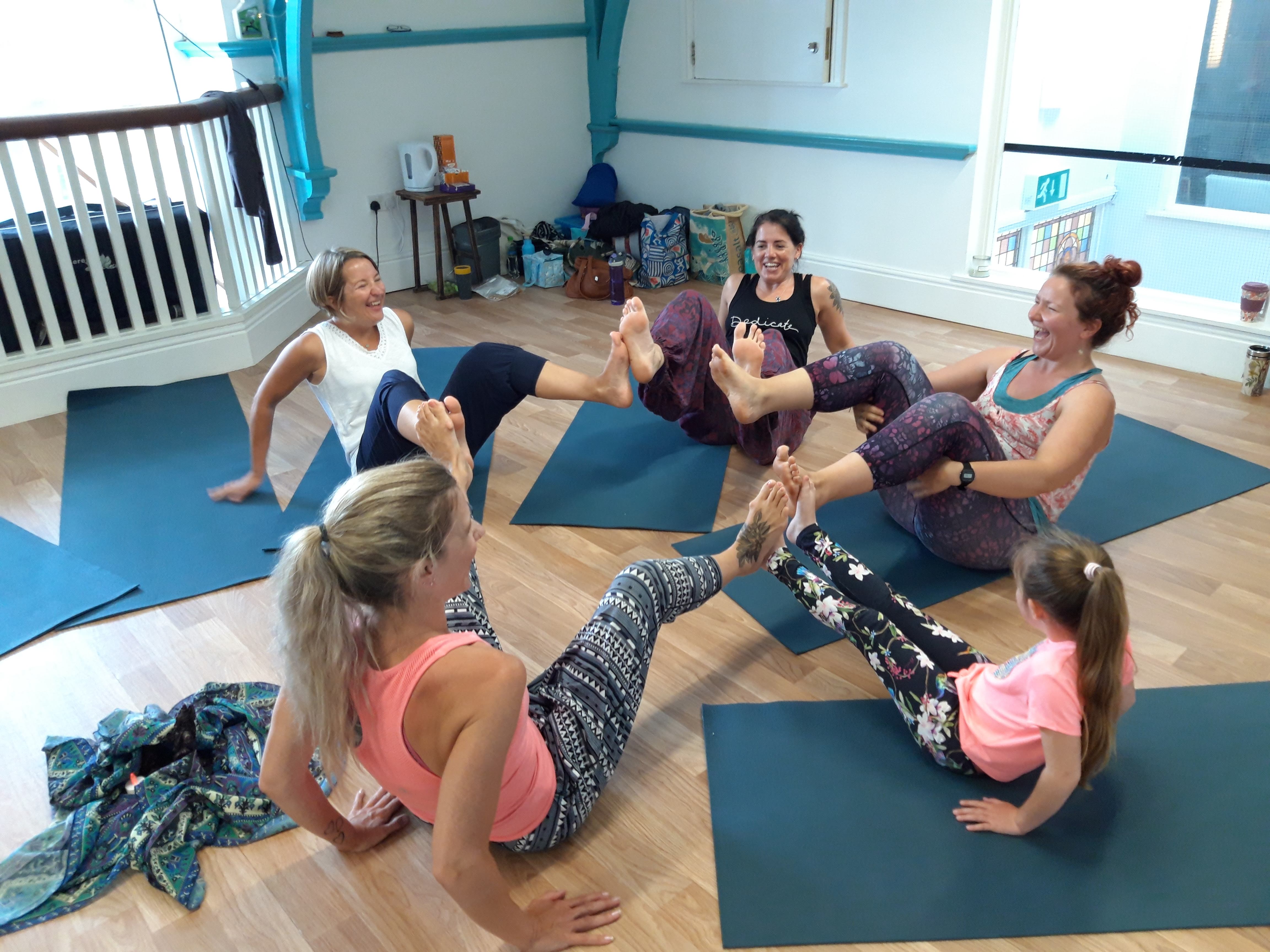 "I Haven't stopped smiling!"
"I have just finished the children's yoga training course and I literally haven't stopped smiling the whole way through!
Thank you so much Jane for your amazing energy, enthusiasm, wealth of knowledge & encouragement through the course. I am so excited to teach children the many benefits of yoga. I can't wait to share everything I have learnt and the knowledge I have gained through completing this course."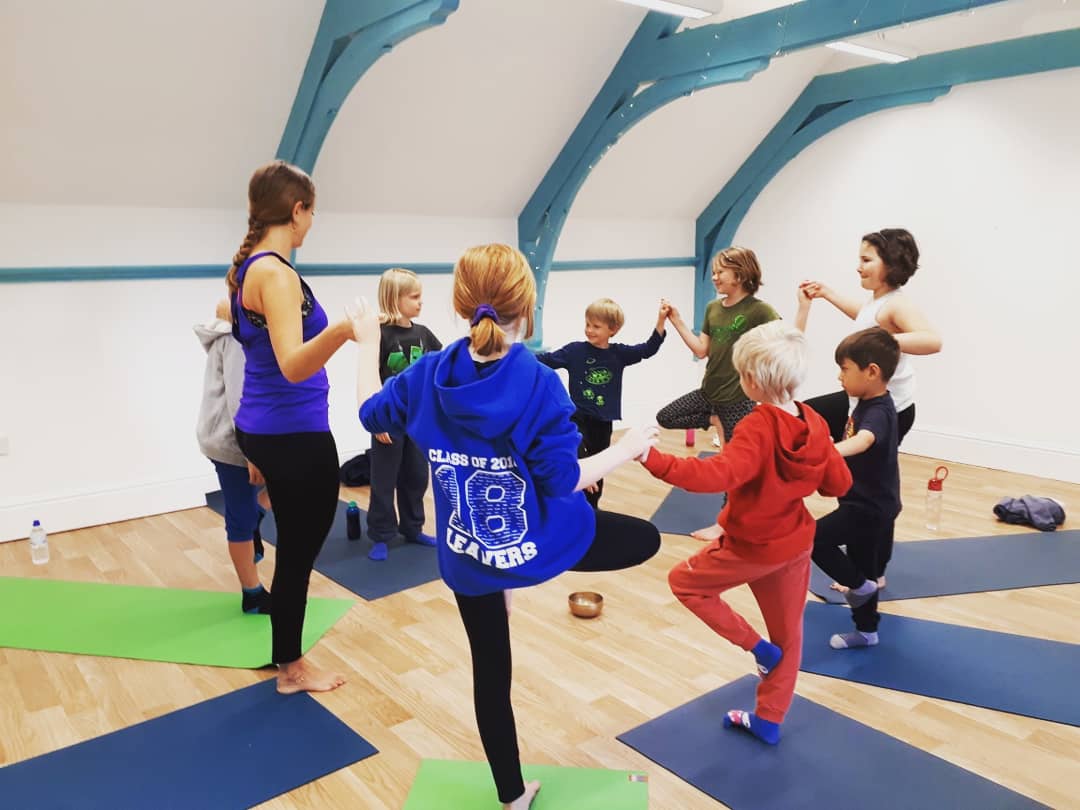 Explore a full range of yoga poses that help stretch and strengthen the body, support the immune system and help keep us healthy.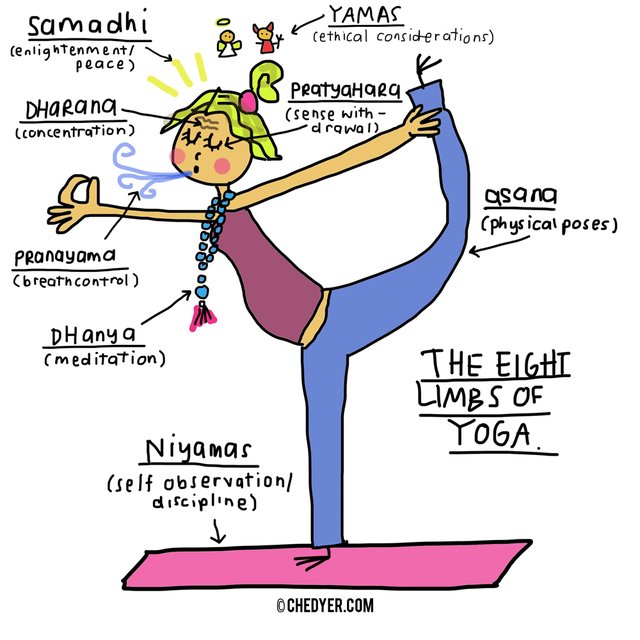 Learn the foundations of Yogic philosophy, how we can practice yoga on and of the mat and teach the basic concepts to children.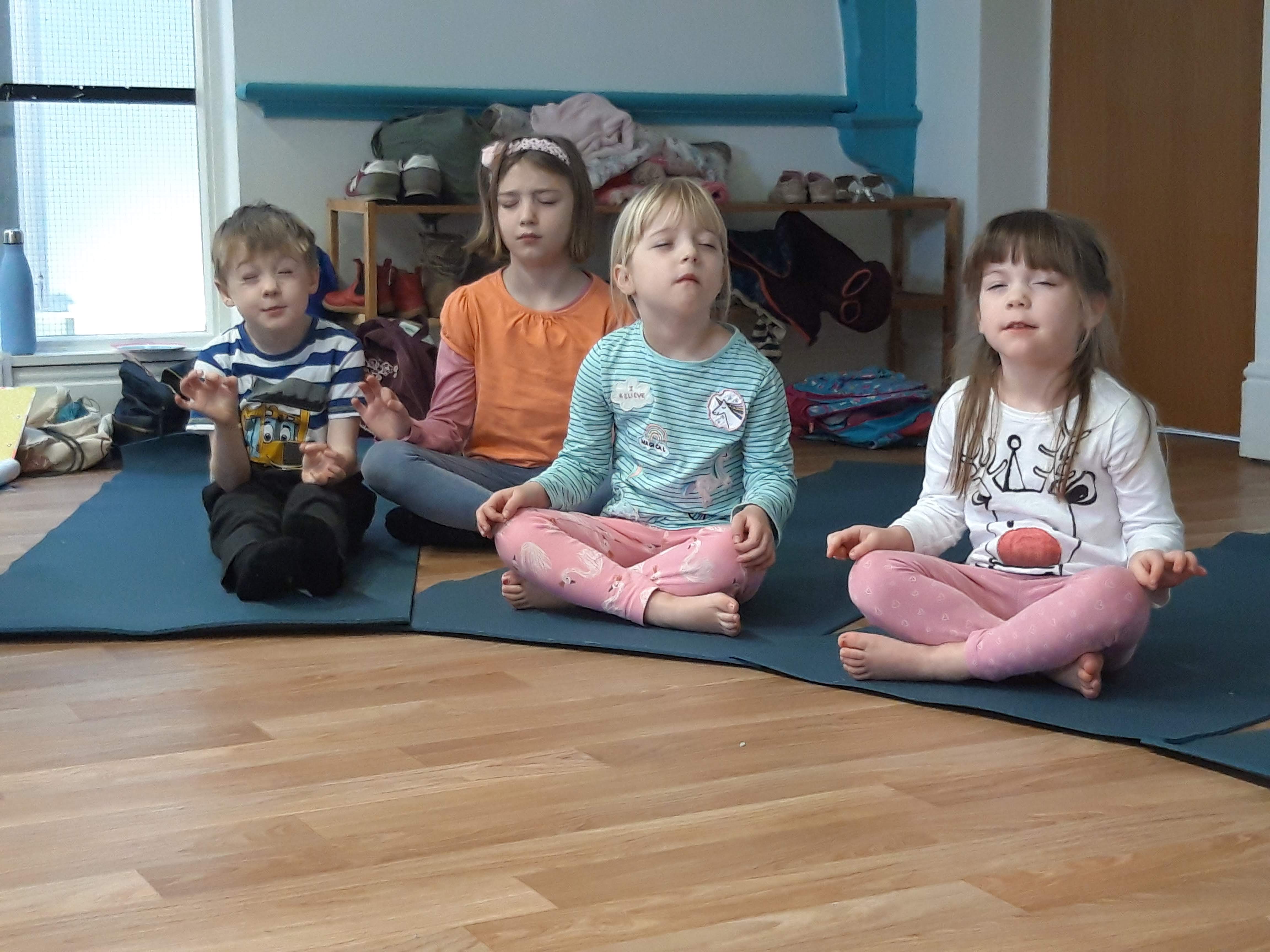 Create your own guided Meditations, explore mindfulness activities and learn ways we can aid concentration and focus.
Wellbeing Bees Course & Resources
Check out our free resources & other courses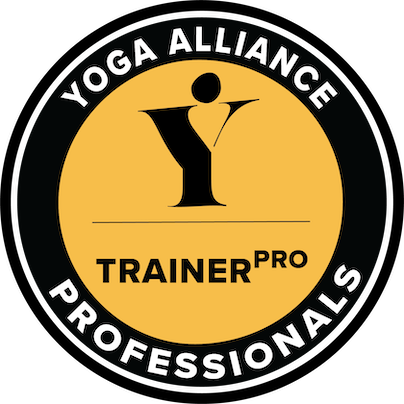 Accredited By Yoga Alliance Professionals
 This is a specialist training course, accredited by Yoga Alliance Professional UK. The course has met the stringent requirements set by the Yoga Alliance Professionals. Our graduates are trained to the highest standards.
Terms and Conditions
Refund and Cancellation Policy (T&Cs)
Due to the online nature of the course once your place is paid for it is non-refundable.  
Attendance and completion of the course (T&Cs)
Students should complete 100% of all modules within the course and complete all assignments. On completion of all 10 modules and assignments we will notify Yoga Alliance Professionals that you have passed the course and gain certification.  A certificate of completion will also be sent to you.   
Your details (T&Cs)
Please note that Jane Cradikck will pass on your details (name, email and phone number) to the Yoga Alliance Professional so they can contact you directly and invite you to register as member.  You understand you have the option of opting out of this registration process.  Your details will not be passed on to any other parties. 
Applicants from non-yoga teachers (T&Cs)
Graduates are only able to teach yoga in their professional capacity, as specialist teachers. Graduates are only trained to teach children aged 4-16.